The 40-year-old creative entrepreneur doesn't just have his finger on the pulse: he is the pulse. A DJ, a co-founder of streetwear label Clot, retailer Juice, distributor District, gallery WoAW and public-relations firm Social Capital (to name a few), he has embraced fashion, art and music all under the umbrella of one incredible and unabating career path.
Then there's his collection of restaurants: Elephant Grounds, Morty's, La Rambla, WagyuMafia, The Diplomat and Mashi no Mashi. Does he ever sleep? Probably not. In July, Poon and his wife Fiona McLeish welcomed a baby boy, making Poon busier than ever, but he isn't complaining. "Being a dad is really awesome. Our son, Cali, is super cute. It has definitely been tiring, but when you see him and he's this small little nugget, it's pretty rad. We're really blessed and so thankful for everything," he says.
Describe what you do in one sentence.
Well, on my LinkedIn profile it says that I'm a cultural entrepreneur, so for lack of a better title, I'd say that's what I am.
How does your business make a difference?
I always try to bring positive energy to everything and anything that I do. Whether it's bringing awareness to certain things that I believe in, like vegan food or dog-friendly cafes, or creating awareness about my cultural heritage. My team and I don't think about [how we are making a difference] in the traditional sense, we just try to be positive in everything we do.
What do you put your success down to?
I think it's a gradual process. The more I learn about life, the more I realise I don't know anything. In a small place like Hong Kong, the question is how do you stay positive, happy and motivated? I think connecting to gratitude and constantly reminding yourself that you are blessed is really important.
In terms of work, I don't think we are successful in the grand scheme of things. There are so many people out there who are doing bigger and better things. I'm just happy to have the opportunity to do what I love. There are different measures of success. Some people measure financial success while others value spiritual success. The most important thing is that if you love what you do, keep at it every day. Success doesn't comes overnight; I'm still striving for it every day. It's the little changes you make on a daily basis that keep propelling you forward.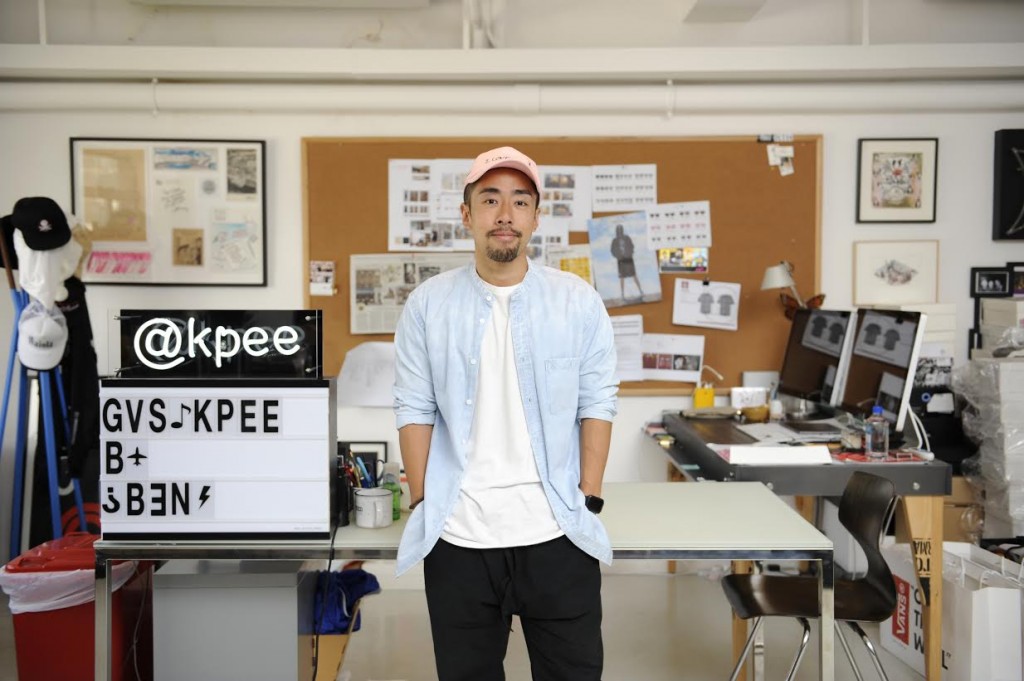 What are the top three ingredients for a successful business?
1. Having a vision and having a point of view of what you want to do and where you want to go.
2. Having a great team is key to any type of business success.
3. Having something you stand for, like good morals, that will guide the decisions you make.
Do you have any mentors? If so, who are they and what is the best piece of advice they have given you?
I have a lot of mentors who I look up to and respect a lot. My mom, Mary, taught me from an early age about work ethic and how important it is; Joel Chu, the creative director of [marketing company] Communion W, was also one of my mentors growing up. Wing Shya taught me a lot about photography. I try to have mentors in every field. I think everyone can be a mentor and it's important to have people to bounce ideas off of.
I don't have a mantra or anything, but my one piece of advice is never to give up. Many people I've encountered lately say that they try something for a few months and then give up. I think people give up too early. If you have something that you feel passionate about, don't ever give up on it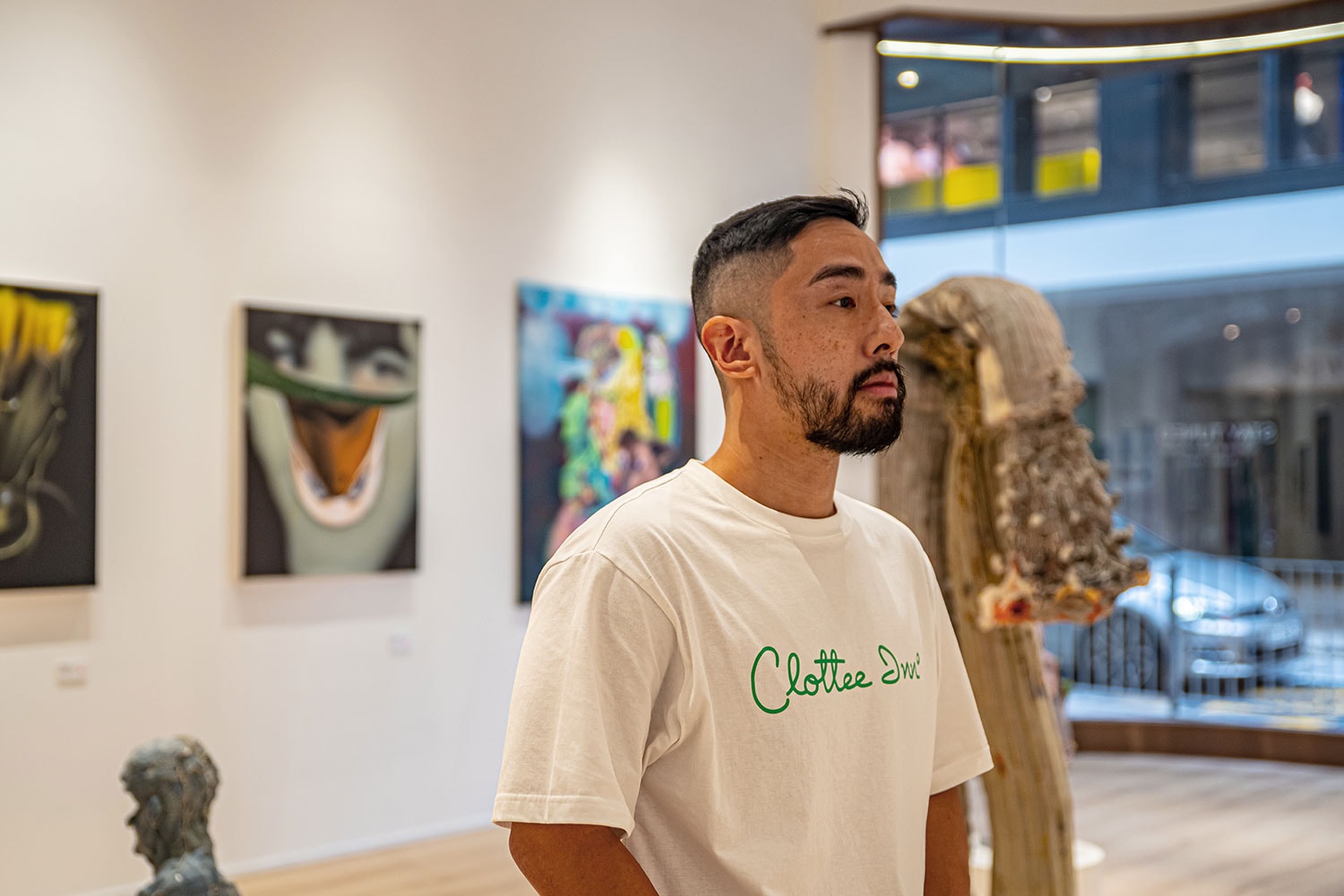 How long did it take for you to feel like you actually made it?
So long. It wasn't like I woke up and said, "I feel so successful". I still don't feel it that way. It's more that I'm involved in the community and doing my best work and trying to push the boundaries every day. Also things like opening restaurants, designing cafés, designing new collections and releasing sneakers or having a new art show are all things that I would do anyway, even if it wasn't for my work. So I'm so thankful for the opportunity that I am able to do things that I love and have turned them into a job. I'm excited every day.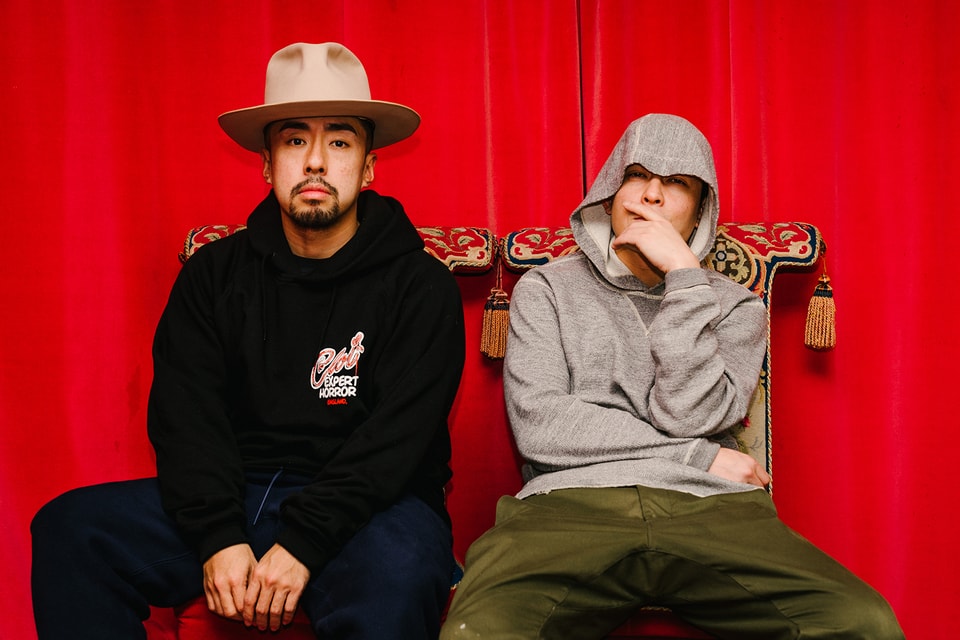 What has been your biggest career obstacle to date? How did you overcome it?
I've definitely had obstacles. A few years ago, we did a music festival called Blohk Party and that didn't turn out to be as financially successful as I thought. That gave me a bad boo-boo. But at the same time I learnt a lot about live music and about community. And the people who went there still had a great time.
It's important to make mistakes so you can pick yourself up and try again. I don't think anyone who is successful can become successful without making mistakes. When you do make a mistake, the important part is the learning lesson behind it. How you think is very important. How you perceive the world and how you manage your days is key. If you have the right thinking, you're set.
I don't have any regrets, per se. I'm pretty happy with everything that's gone by… On a personal level, if I were to do things again, I would have a child earlier. I didn't realise how much fun it would be."— Kevin Poon
Do you have any business regrets? If so, what?
Hindsight is always 20/20. I don't have any regrets, per se. I'm pretty happy with everything that's gone by. I don't live with regrets and I don't think about regret on a day-to-day basis. On a personal level, if I were to do things again, I would have a child earlier (laughs). I didn't realise how much fun it would be. If I had the chance, I would try to settle down slightly earlier.
How do you plan to develop your business over the next five years?
We have a lot of plans. For the gallery, we are looking at locations in Beijing and Shanghai. For Clot and Juice, we have exciting collaborations coming along. We just had a pop-up in Hawaii and we are continuing expanding our retail footprint in Guangzhou and also looking at Vancouver and a permanent store in Hawaii. There are exciting collaborations in the works with Nike and other brands. Elephant Grounds is expanding to Shenzhen, we have a new Kushi Katsu x Wagyu Mafia skewers place opening next, and we just opened [European brasserie in Central] Margo which is pretty fun. We just want to keep the momentum going.
What qualities do you look for in a potential employee?
I look for people who are hardworking, passionate, positive and have a good work ethic. I've taken on a lot of young people and I enjoy talking to them. They mentor me on what kids like and I mentor them on potential career paths. As long as you're proactive and you know what you want and aren't afraid, it's great.
A lot of times people say "I want to be the best in this field" or "I want to be number one". To me, that's not the most important part. When you think about first place, second place or third place, it creates competition where there has to be one winner and one loser. I don't think life about that. Life is about experiences and being the best version of yourself. People get too hung up on what other people are doing when the focus should just be on yourself.
On that note, let's end with this: what is one surprising thing about you that most people don't know?
I think I'm pretty normal: I'm a family man and I love spicy food (laughs).